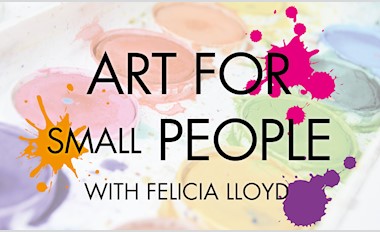 Let your child experience art....and don't worry about the mess!
Bring your small person with you to the Gladstone Regional Art Gallery & Museum and join qualified children's art tutor, Felicia Lloyd, for some hassle-free fun!
'Art for Small People' begins soon, in week 3 of school term 2. The 7 week program will kick off every Thursday from 4 May until 15 June 2017 from 10.30am - 11.15am.