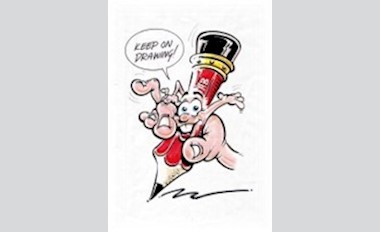 Have you ever uttered the words 'I Can't Draw'?
The Gladstone Regional Art Gallery & Museum will be hosting a cartoon workshop led by Brian Doyle and his imaginary friend 'Pencilman' from 3.30pm to 5.30pm, Monday 1 June 2009.
Learn how to think like a cartoonist and create some very animated cartoon characters during this exciting 'FUNshop'.
Brian has had many